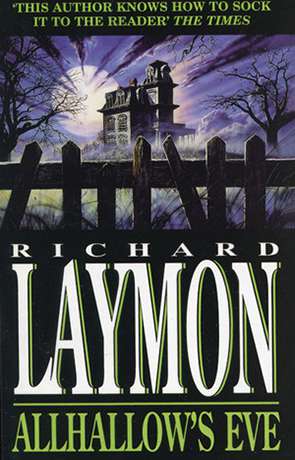 Book details
Allhallows Eve

Publisher:

ISBN:

978-0747247838

Published:

December 1985

Pages:

256

Format reviewed:

Hardback

Review date:

27/07/2015

Language:

English

Age Range:

N/A
About the author
It's been awhile since I picked up one of Mr Laymon's books and I was quite looking forward to reading this book. With this in mind I picked it up and started ahead. Now for those of you who aren't aware Laymon was a very prolific writer right up to his death. His books ranged from short sharp shocks to much more well written well plotted novels.
Allhallows Eve falls among the foremost, being one of Laymon's shorter pieces of fiction. There are plenty of shocks too and the gore is sufficient enough to keep you interested without turning the stomach. He is like the equivalent of the British Shaun Hutson, plenty of horror, shocks and gore with a smattering of sex thrown in there for good measure.

It is a basic premise of a story, well versed among horror stories and films since time immemorial, the Halloween story, the haunted house, the deranged stalker hunting his tormentors and those who stand in his way.
It is a typical Laymon written novel, basic but gripping, simple yet terribly pleasurable all at the same time. Not his best worst, nor his worst. Bit run of the mill but I'd give it 3 out of five for the horror elements, as a work of fiction maybe two out of five. Give him a go if you haven't read him before, but if you want to make him a permanent presence on your bookshelf, maybe start with Quake, another much better story by him.
Written on 27th July 2015 by Arron .
You may also like