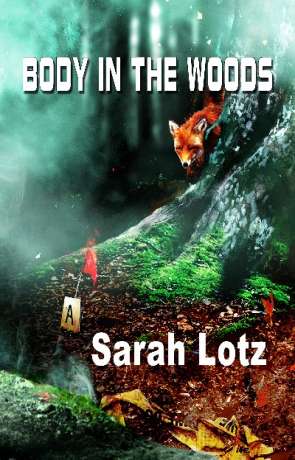 Book details
Body in the Woods

Publisher:

ISBN:

9781910935521

Published:

September 2017

Pages:

96

Format reviewed:

Paperback

Review date:

16/11/2017

Language:

English
About the author
Newcon Press' second novella series continues with Body in the Woods by Sarah Lotz.
This book is perhaps the least fantastical of the set. The story is in first person, our narrator is Claire, a single mother who has recently moved into a remote house that backs on to a swathe of woodland. One night, there's a knock at the door. She answers, to find Dean, an old family friend, standing there and asking for her help.  Together, they bury a body in the woods and Dean disappears.
What follows is a delightful execution of the premise, as Lotz squeezes all the juice she can out of the plot, tying her emotional narrator in guilty knots as she struggles with knowing and not knowing what she has done. Who is the dead person? How did they end up that way? Dean holds the answers and further conversations reveal a web of lies and decent.
Lotz makes some use of flashback to establish the relationship between Dean and Claire. We learn about the friendship between their sons, the breakup of Dean's marriage and the ways in which Claire has found herself owing him a favour or three. There's nothing supernatural about this, although the use of Claire's garden, that continually gets overrun by mould and decay as 'something rotten in the state of Denmark', is quite magical as an allegory to the secrets that are eating away at Claire's soul.
There are some darkly comedic references and vivid descriptions. The village gathering for a buffet and gossip reminds me of a scene from The Archers. Whilst, the coffee meetings between Dean and Claire are described in a way that makes you think you could turn a corner and see them huddled together over a table, discussing their secrets.
After the twists and turns, events move to their climax. In this, Lotz doesn't take you where you think she's going to go. The story choices made are delightful, maintaining the element of surprise in the work. For a novella, an uneasy and twisted ending is always a good choice and here we have that, with the last pages containing a reveal or two and a projection towards the readers. After all, you never know what secrets people have kept in their lives and worrying about your own can make you blind to what's right in front of your face.
Body in the Woods is a delightful little story that I devoured in one sitting and, judging from the reviews of others, was similarly consumed by many of its readers. This is the best of this Newcon Press set and the one that I would most recommend.
Body in the Woods appears in a beautiful slipcase collection with three other novellas, Cottingley by Alison Littlewood, The Wind by Jay Caselberg, and Case of the Bedeviled Poet: A Sherlock Holmes Enigma by Simon Clark.
You may also like