Robin Hobb
Robin Hobb is actually the second pen name of the Author Margeret Astrid Lindholm Ogden who was born in the sunny US state of California, but grew up in the much colder Alaska.
After graduating high school, Margeret studied at the Denver University before returning to Alaska. At the age of 18, Margeret married and moved to an island of the coast of Alaska called Kodiak and shortly afterwards sold her very first short story.
After this she began a career writing for children's magazines and in 1982 published her first piece of fantasy under the pen name of Megan Lindholm. This short story was called Bones for Dulath and was publisherd in the Anthology AMAZONS!. The Anthology won a world Fantasy award for that years best Anthology.
She then sold her first novel (Harpy?s Flight) featuring the same characters as Bones for Dulath (Ki and Vandien). Three more novels featuring this duo soon followed. Over the next ten years Margeret moved around america, continuing to write both novels and short stories exclusively as Megan, before settling down in Washington, and raising 3 children.
During this time, Margeret became quite settled about writing and it wasn't until 1990 that she began again to take it more seriously. This renewed vigour was brought about by the collaboration with Steven Burst on the novel "The Gypsy", eventually published by Tor Books. The writing of this novel helped to remind Margeret of the reasons she became an author in the first place and with re-found energy began writing a new novel.
Thus Robin Hobb was born, the novel had the working title of Chivalry's Bastard which eventually became Assassin's Apprentice. From this date Margeret has continued to write as both Robin Hobb and Megan Lindholm (albeit mainly short stories as Megan, both featuring very different styles.
Bibliography
As Megan Lindholm
The Ki and Vandien Quartet
Harpy's Flight (1983)
The Windsingers (1984)
The Limbreth Gate (1984)
Luck of the Wheels (1989)
Tillu and Kerlew
The Reindeer People (1988)
Wolf's Brother (1988)
Other Books
Wizard of the Pigeons (1985)
Cloven Hooves (1991)
Alien Earth (1992)
The Gypsy (1992)
As Robin Hobb
The Farseer Trilogy
Assassin's Apprentice (1995)
Royal Assassin (1996)
Assassin's Quest (1997)
Farseer Prequel
The Willful Princess and the Piebald Prince (2013)
The Tawny Man
Fool's Errand (2002)
Golden Fool (2003)
Fool's Fate (2003)
The Fitz and the Fool
Liveship Traders
Ship of Magic (1998)
The Mad Ship (1999)
Ship of Destiny (2000)
Rainwild Chronicles
Dragon Keeper (2009)
Dragon Haven (2010)
City of Dragons (2011)
Blood of Dragons (2011)
Soldier Son Trilogy
Shaman's Crossing (2005)
Forest Mage (2006)
Renegade's Magic (2007
Creativity is knowing how to hide your sources
Book of the month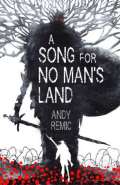 A Song for No Man's Land by Andy Remic
A Message from SFBook
SFBook is entirely funded by Ant including hosting, development and any other costs.
If you enjoy the site please consider a small donation towards the cost of the upkeep and development of SFBook.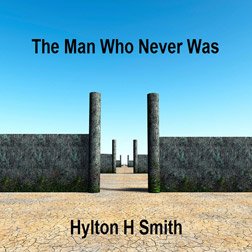 Review Archives