Justin Richards
Justin Richards is a prolific British author who has written plays, novels and audio dramas within the Doctor Who series. Writing for adults, young adults and children he has written a number of well known original series as well as Doctor Who novels
He is the creative consultant for the BBC range of Doctor Who novels.
Bibliography
The Never War
Doctor Who
Theatre of War (1994)
System Shock (1995)
The Sands of Time (1996)
Dragons' Wrath (1997)
The Medusa Effect (1998)
Dreams of Empire (1998)
Option Lock (1998)
Demontage (1999)
Tears of the Oracle (1999)
The Joy Device (1999)
Millennium Shock (1999)
The Doomsday Manuscript (2000)
Grave Matter (2000)
The Banquo Legacy (2000)
The Burning (2000)
The Shadow in the Glass (2001)
Time Zero (2002)
Sometime Never... (2004)
The Clockwise Man (2005)
The Deviant Strain (2005)
The Resurrection Casket (2006)
Martha in the Mirror (2008)
Apollo 23 (2010)
Plague of the Cybermen (2013)
The Darksmith Legacy
1: The Dust of Ages (2009)
4: The Depths of Despair (2009)
7: The Planet of Oblivion (2009)
10: The End of Time (2009)
The Invisible Detective
The Paranormal Puppet Show (2003)
Shadow Beast (2003)
Ghost Soldiers (2003)
Killing Time (2003)
Faces of Evil (2004)
Web of Anubis (2004)
Stage Fright (2005)
Legion of the Dead (2005)
Chance Twins
Sure Fire (2006)
Death Run (2007)
Sharp Shot (2009)
First Strike (2009)
Time Runners series
Freeze-Framed (2007)
Rewind Assassin (2007)
Past Forward (2008)
Wipe Out (2008)
Agent Alfie
Thunder Raker (2008)
Sorted! (2009)
Licence to Fish (2009)
The School of Night
Demon Storm (2010)
Creeping Terror (2011)
Single Volumes
The Chaos Code (2007)
Monster Island (2011)
The Skeleton Clock (2011)
Wonder has no opposite; it springs up already doubled in itself, compounded of dread and desire at once, attraction and recoil, producing a thrill, the shudder of pleasure and fear.
Book of the month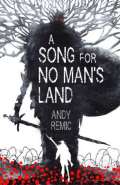 A Song for No Man's Land by Andy Remic
A Message from SFBook
SFBook is entirely funded by Ant including hosting, development and any other costs.
If you enjoy the site please consider a small donation towards the cost of the upkeep and development of SFBook.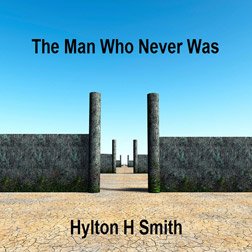 Review Archives