Richard Matheson
Richard Matheson is an American author and screenwriter, best known for his novels "I am Legend", "Duel", "The Incredible Shrinking Man" and episodes of the TV series the Twilight Zone.

He has won the World Fantasy Award on 3 occasions and his work has been seen as a major infleunce to many including Stephen King and George A Romero.
Bibliography
Someone is Bleeding (1953)
Fury on Sunday (1953)
I Am Legend (1954)
The Shrinking Man (1956)
A Stir of Echoes (1958)
Ride the Nightmare (1959)
The Beardless Warriors (1960)
Comedy of Terrors with Elsie Lee (1964)
Hell House (novel) (1971)
The Night Stalker (1972)
The Night Strangler (1973)
Bid Time Return (1975)
What Dreams May Come (1978)
Earthbound (1989)
Journal of the Gun Years (1992)
The Gunfight (1993)
7 Steps to Midnight (1993)
Shadow on the Sun (1994)
Now You See It... (1995)
The Memoirs of Wild Bill Hickock (1996)
The Path: A New Look at Reality (1999)
Passion Play (2000)
Hunger and Thirst (2000)
Camp Pleasant (2001)
Abu and the 7 Marvels (2002)
Hunted Past Reason (2002)
Come Fygures, Come Shadowes (2003)
Woman (2006)
Other Kingdoms (2011)
Cynical realism is the intelligent man's best excuse for doing nothing in an intolerable situation.
Book of the month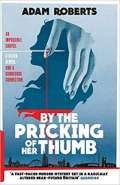 By the pricking of her thumb by Adam Roberts
A Message from SFBook
SFBook is entirely funded by Ant including hosting, development and any other costs.
If you enjoy the site please consider a small donation towards the cost of the upkeep and development of SFBook.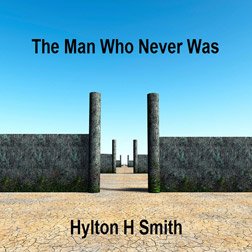 Review Archives