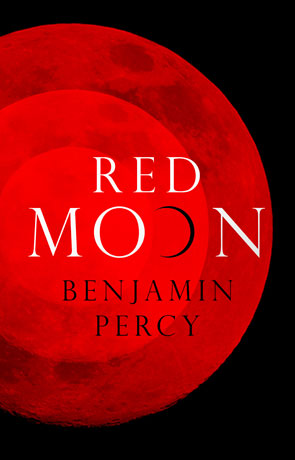 Book details
Red Moon

Publisher:

ISBN:

9781444724998

Published:

May 2013

Pages:

344

Format reviewed:

Hardback

Review date:

12/04/2013

Language:

English

Age Range:

N/A
Werewolves are often given second place to those pale undead that are now thankfully on the wane, where one wanes another waxes and perhaps 2013 will be year of the werewolf - it will if Red Moon has anything to do with it.
The novel is set in an alternate world where werewolves are not only real but are in an abundance, so much so that wars have been fought against them and everyone know about them. As you might expect they are treated as second class citizens or worse - little more than animals and it's this fear of the different (as well as getting your face ripped off) that makes one of the more powerful messages of the book.
Given the prevalence of the "infected" - complete with a pseudo-scientific description of the condition which talks of "free radicals" - there are mandatory drugs (Lupex) given out for anyone who is even suspected of developing excessive body hair and big, pointy teeth. Even with this controlling drug people who develop symptoms of lycanthropy are shunned by society and in some cases even cast out or lynched as fear grips others.
The book is split into three distinct parts with some time separating events of the previous chapters - this works very well as a device to move the overall story forward swiftly and there is a marked change each time it happens; here the author does a admirable job of avoiding any disorientation or loss of pace. It is however not without it's problems and one of the sacrifices made is that of character development which seems to grind to a halt in the third part, instead becoming a post-apocalyptic survival story which seems a little at odds with the previous two parts - although it is worth it for the ending.
I loved the tone of the book, the way the author manages to blend a sense of literary style with that of urban fantasy and a touch of horror. These elements of Horror bring some pretty dark parts to the book, it's decidedly adult in nature and not for the younger reader. The author has a wonderful way with language, almost poetic in places and yet with a dynamism and sense of tension that permeates most of the book and lifts the darker bits. There is a great deal to like about this novel; I loved how the author manages to slowly change the character of President Chase Williams - at the start a sworn enemy of the infected and gradually becoming that which he hates. This gradual descent is brilliantly executed and the final few scenes with Chase are among the stand-out moments of the book.
It's also a book about change which might seem obvious given the subject matter but the change is much grander than a simple movement of form, change on the macro scale is a big part of the main plot. There is a very clever message about society, about how we rely on each to play their part without question along with that of the form society (or more accurately "civility") takes. Just how should someone who turns into a beast at least some of the time be treated, they aren't animal but then again they could be said to be no longer human either.
Red Moon is an impressive novel, a captivating, lyrical and richly dark tale that is wildly entertaining, recommended.
Written on 12th April 2013 by Ant .
You may also like