Philip Jose Farmer
Philip Jose Farmer was an award winning American author who wrote more than 60 novels and over 100 short storyies, most set within the science fiction and fantasy genres.
He is best known for his Riverworld, World of Tiers and Wold Newton Family series of novels and the way he often mixed real and classic fictional characters within his stories.
Bibliography
World of Tiers
The Maker of Universes (1965)
The Gates of Creation (1966)
A Private Cosmos (1968)
Behind the Walls of Terra (1970)
The Lavalite World (1977)
Red Orc's Rage (1991)
More Than Fire (1993)
Riverworld
To Your Scattered Bodies Go (1971)
The Fabulous Riverboat (1971)
The Dark Design (1977)
The Magic Labyrinth (1980)
Gods of Riverworld (1983)
River of Eternity (1983)
Wold Newton Family
The Wind Whales of Ishmael (1971)
Tarzan Alive (1972)
Time's Last Gift (1972)
The Adventures of the Peerless Peer (1974)
Hadon of Ancient Opar (1974)
Venus on the Half-Shell (1975)
Flight to Opar (1976)
Ironcastle (1976)
Stations of the Nightmare (1982)
Escape From Loki (1991)
The Dark Heart of Time (1999)
Herald Childe
Image of the Beast (1968)
Blown (1969)
Traitor to the Living (1973)
Image of the Beast (1979)
Dayworld
Dayworld (1985)
Dayworld Rebel (1987)
Dayworld Breakup (1990)
Khokarsa
The Song of Kwasin (2012)
Lord Grandrith & Doc Caliban
A Feast Unknown (1969)
Lord of the Trees / The Mad Goblin (1970)
The Empire of the Nine (1988)
Single Volumes
The Green Odyssey (1957)
Flesh (1960)
A Woman a Day (1960)
The Lovers (1961)
Cache from Outer Space (1962)
Fire and the Night (1962)
Inside Outside (1964)
Tongues of the Moon (1964)
Dare (1965)
The Gate of Time (1966)
Night of Light (1966)
Lord Tyger (1970)
Love Song (1970)
The Stone God Awakens (1970)
Jesus on Mars (1979)
Dark Is the Sun (1979)
The Unreasoning Mask (1981)
Greatheart Silver (1982)
A Barnstormer in Oz (1982)
Nothing Burns in Hell (1998)
Up From the Bottomless Pit (2007)
The Caterpillar's Question (1992)
Naked Came The Farmer (1998)
The City Beyond Play (2007)
The Evil in Pemberley House (2009)
The safest road to hell is the gradual one-the gentle slope, soft underfoot, without sudden turnings, without milestones, without signposts
Book of the month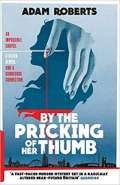 By the pricking of her thumb by Adam Roberts
A Message from SFBook
SFBook is entirely funded by Ant including hosting, development and any other costs.
If you enjoy the site please consider a small donation towards the cost of the upkeep and development of SFBook.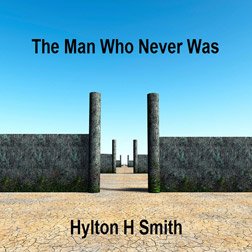 Review Archives