HG Wells
HG Wells (Herbert George) was a victorian British author who was very well known for his science fiction novels, often refered to as the father of science fiction. Many of his stories have been made into films on a number of occasions and some are famous world wide, such as War of the Worlds, The Island of Dr Moreau and The Invisible man (to name but a few).

Some of his works are now available free of charge as e-books, some of which can be found on this very website.
Bibliography
Selected Works
The Time Machine (1895)
The Wonderful Visit (1895)
The Island of Doctor Moreau (1896)
The Wheels of Chance (1896)
The Invisible Man (1897)
The War of the Worlds (1898)
When the Sleeper Wakes (1899)
Love and Mr Lewisham (1900)
The First Men in the Moon (1901)
The Sea Lady (1902)
The Food of the Gods and How It Came to Earth (1904)
Kipps (1905)
A Modern Utopia (1905)
In the Days of the Comet (1906)
The War in the Air (1908)
Tono-Bungay (1909)
Ann Veronica (1909)
The History of Mr Polly (1910)
The New Machiavelli (1911)
Marriage (1912)
The Passionate Friends (1913)
The Wife of Sir Isaac Harman (1914)
The World Set Free (1914)
Bealby: A Holiday (1915)
The Research Magnificent (1915)
Mr Britling Sees It Through (1916)
The Soul of a Bishop (1917)
Joan and Peter: A Story of an Education (1918)
The Undying Fire (1919)
The Secret Places of the Heart (1922)
Men Like Gods (1923)
The Dream (1924)
Christina Alberta's Father (1925)
The World of William Clissold (1926)
Meanwhile (1927)
Mr Blettsworthy on Rampole Island (1928)
The Autocracy of Mr Parham (1930)
The Bulpington of Blup (1932)
The Shape of Things to Come (1933)
The Croquet Player (1936)
Brynhild (1937)
Star Begotten (1937)
The Camford Visitation (1937)
Apropos of Dolores (1938)
The Brothers (1938)
The Holy Terror (1939)
Babes in the Darkling Wood (1940)
All Aboard for Ararat (1940)
You Can't Be Too Careful (1941)
Any sufficiently advanced technology is indistinguishable from magic
Book of the month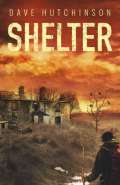 Shelter by Dave Hutchinson
A Message from SFBook
SFBook is entirely funded by Ant including hosting, development and any other costs.
If you enjoy the site please consider a small donation towards the cost of the upkeep and development of SFBook.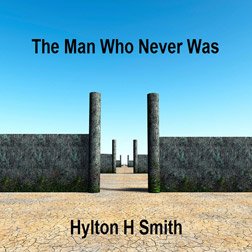 Review Archives