Catherine Asaro
Catherine Asaro is an American author of science fiction and fantasy, best known for her science fiction series known as the Saga of the Skolian Empire. She has a B.S. with the highest honours in Chemistry, an A.M. in physics and a Ph.D. in chemical physics.

When not writing fiction she teaches maths, physics and chemistry and much of her work features mathamatical elements. She has been president of the SFWA twice and has won countless awards for her work.
Bibliography
Saga of the Skolian Empire
Light and Shadow (novelette) (1994)
Primary Inversion (1995)
Catch the Lightning (1996)
The Last Hawk (1997)
The Radiant Seas (1998)
Aurora in Four Voices (novella) (1998)
Ascendant Sun (2000)
A Roll of the Dice" (novella) (2000)
The Quantum Rose (2000)
Ave de Paso (short story) (2001)
Spherical Harmonic (2001)
The Moon's Shadow (2003)
Skyfall (2003)
Stained Glass Heart (novellao) (2004)
Walk in Silence (novella) (2004)
Schism (2004)
The Edges of Never-Haven (short story) (2004)
The City of Cries (novella) (2005)
The Shadowed Heart (novelette) (2006)
The Final Key (2005)
The Ruby Dice (novellat) (2006)
The Ruby Dice (2008)
Diamond Star (2009)
Lost Continent Series
Moonglow (novella) (2003)
The Charmed Sphere (2004)
The Misted Cliffs (2005)
The Dawn Star (2006)
The Fire Opal (2007)
The Night Bird (2008)
Other Works
Dance in Blue (novelette) (2003)
The Veiled Web (1999)
The Phoenix Code (2000)
Boot Hill (short story) (2000)
Sunrise Alley (2004)
Alpha (2006)
The Space-Time Pool (novella) (2008)
The Topaz Desert (2008)
The safest road to hell is the gradual one-the gentle slope, soft underfoot, without sudden turnings, without milestones, without signposts
Book of the month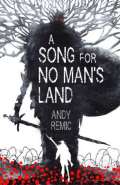 A Song for No Man's Land by Andy Remic
A Message from SFBook
SFBook is entirely funded by Ant including hosting, development and any other costs.
If you enjoy the site please consider a small donation towards the cost of the upkeep and development of SFBook.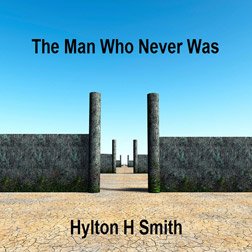 Review Archives