Alastair Reynolds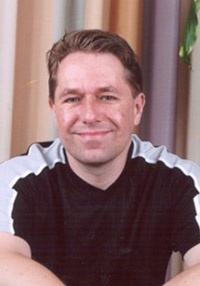 Alastair Reynolds is a critically acclaimed British science fiction author - most noted for his Revelation Space series.

Reynolds has made a name for himself at the "hard" edge of science fiction, which he combines into space opera and grand visions of the future.

He worked for the European Space Agency at the European Space Research and Technology Centre in the Netherlands for 13 years before he left in 2004 to pursue writing full time.

He is also one of the best paid writers in the UK, having signed a 10 book deal with Gollancz, of which Blue Remembered Earth is the first novel.
Bibliography
Revelation Space
Revelation Space (2000)
Chasm City (2001)
Redemption Ark (2002)
Absolution Gap (2003)
The Prefect (2007)
Poseidons Children
Single Volumes
Century Rain (2004)
Pushing Ice (2005)
House of Suns (2008)
Terminal World (2010)
Short Story Collections
Diamond Dogs (2003)
Zima Blue and Other Stories (2006)
Galactic North (2006)
old age, like a moth in some fading arras, will gnaw at my memories oversoon, as it gnaws at the memories of all men.
Book of the month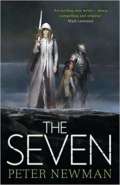 The Seven by Peter Newman
A Message from SFBook
SFBook is entirely funded by Ant including hosting, development and any other costs.
If you enjoy the site please consider a small donation towards the cost of the upkeep and development of SFBook.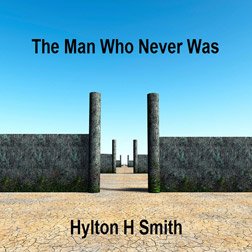 Review Archives