Adam Roberts
Adam Roberts is a British author of science fiction, his debut novel Salt was nominated for the Arthur C Clarke award, along with later novels "Gradisil" and "Yellow Blue Tibia". He is often considered a rising star within the science fiction genre and the larger literary scene, a seriously talented author who isn't afraid to push the boundaries.
He has also written a number of Parodies from the most popular fantasy and science fiction series including "The Matrix", "Star Wars" and "Doctor Who".
Bibliography
Novels
Salt (2000)
On (2001)
Stone (2002)
Polystom (2003)
The Snow (2004)
Gradisil (2006)
Land of the Headless (2007)
Splinter (2007)
Swiftly (2008)
Yellow Blue Tibia (2009)
New Model Army (2010)
By Light Alone (2011)
Jack Glass (2012)
Adam Robots (2013)
B?te (2014)
Saint Rebor (2015)
Parodies
The Soddit (2003)
The McAtrix Derided (2004)
The Sellamillion (2004)
Star Warped (2005)
The Va Dinci Cod (2005)
Doctor Whom: E.T. Shoots and Leaves (2006)
I am Scrooge: A Zombie Story for Christmas (2009)
All generalizations are false, including this one.
Book of the month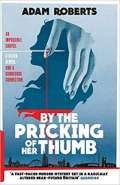 By the pricking of her thumb by Adam Roberts
A Message from SFBook
SFBook is entirely funded by Ant including hosting, development and any other costs.
If you enjoy the site please consider a small donation towards the cost of the upkeep and development of SFBook.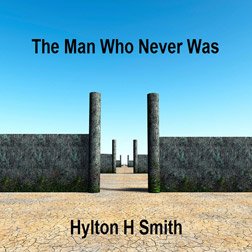 Review Archives