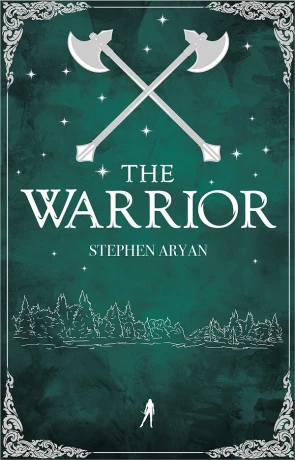 Book details
The Warrior

Series:

Book 2 of Quest For Heroes

ISBN:

9780857669599

Published:

August 2022

Pages:

414

Format reviewed:

E-Book

Review date:

16/08/2022

Language:

English
Books in the series
About the author
No matter how many books are in a series and how long the journey, fantasy stories do end. But we all know that they never do. There is always an itch to discover what happened next, or what happened before, a rich lore and world to explore further. In Stephen Aryan's The Coward we already followed Kell on an adventure after he should have left the scene but was called back to save the world again. The book ended him with being the new King and on the path to living happily ever after, but this is Kell, and his life is never easy. Now he must fulfil a promise he made and become The Warrior.
Life has begun to settle down for Kell the new King of Algany, but he still misses the simple life on his farm. His wife Sigrid barely talks to him, and the court life is full of backstabbing and politics that he has no interest in. When Willow, an old friend, arrives at the Keep gates, Kell is obliged to help her. Willow is part of a mysterious people whose homeland is being infected with a poison called The Malice. Kell must now set out with a new group of warriors to save another world. Will he once again be the only survivor?
Coward was one of my favourite fantasy books of recent years as it was lean and explored the genre from the perspective of a reluctant hero who wanted to be anywhere else but on a quest. Warrior feels like an evolution from that book as Kell as a character has changed. He still has a love of peace and quiet, but he now has a sense of honour and duty, not to the people of Algany, but those that he fought alongside. Therefore, when Willow asked for help, he is obliged to do so.
While book one focussed closely on Kell, the second outing uses him more sparingly and instead splits the narrative between various characters. A warrior who hides a deadly secret, another who finds it hard to live with the sense of failure and finally we follow Sigrid, the Queen who is left behind to rule when Kell embarks on his adventure. I felt sadden to read less about Kell, but with his new confidence and maturity, he is not as complex as he is in Coward. In contrast, there is complexity aplenty in the other characters.
The lands of The Five Kingdoms are full of dangers enough, but this book takes part largely in Willow's homeland which offers far more to fear. A land apart from our own, where we humans are as odd to the locals, as they are to us when they visit. Only Sigrid is left behind and here we get an interesting time lapse as the two worlds use time differently. I really enjoyed the Sigrid chapters as her life takes on the biggest changes.
As a duology, Coward and Warrior have similarities, but also feel vastly different. This is because the character of Kell is not the same man in both. His maturity and sense of self is far more formed when he is older, and this reflects in his actions and his thoughts. It is rare to read a series in which a character self-realises and evolves. Kells development gives the series a sense of evolution too. Warrior is the final part of a punchy two-part set, but I would be happy to return to the land of Algany again. As is always the case with great fantasy, there is always more to explore.
You may also like