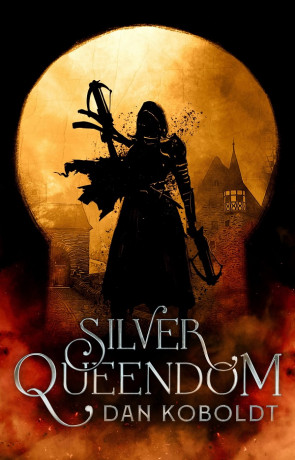 Book details
Silver Queendom

ISBN:

9780857669971

Published:

August 2022

Pages:

405

Format reviewed:

Paperback

Review date:

04/09/2022

Language:

English
Fantasy does not have to be massive epics set over several books that see dynasties rise and fall. Some of the best modern fantasy books concentrate on the characters that may have hidden in the background of Game of Thrones or Lord of the Rings. The humble conman for instance and their crew. I cannot imagine Frodo being conned out of his ring as written by Tolkien, but in reality, he probably would been – a canny thief would have robbed him, or an orc bopped him on the head. Silver Queendom by Dan Kobold is a book all about the daily hustle that a group of criminals need to do just to stay alive and it is great fun.
Darin has a trusted crew around him. He thinks of the ideas, Evie acts as a distraction and is a great pickpocket, Big Tom is the muscle and the new member, Kat, is fitting in well, but when a job goes wrong, they find themselves in debt to the local crime lord. They must look for a big job. They do not come much bigger than stealing from the Queen herself and her famous dreamwine is worth your weight in silver, but what is all that money worth it if you are dead?
Multi character epics that span several books are one form of fantasy novel and they have their place, but I do prefer a simpler style that concentrates on a smaller scale story with few characters. Silver is that type of book with the tale being told from the point of view of the gang members, all of which have close proximity to one another most of the time. We join them after they have been together a while. Kobold does an excellent job of creating a sense of shared history and trust between them. As a reader you are instantly comfortable in their presence.
Rather than being made up of just one heist, this is a book that builds to the biggest job after a couple of smaller ones. This allows us to get a sense of how the crew works together and means you have the enjoyment of more than just one hustle in the book. It feels like Oceans 11 set in a slightly shabby fantasy world.
Kobold shows how a good writer can create an easy book to read. There is some great world building and complex character development, but you never feel confused or overwhelmed with complex place and character names. By staying focussed on one crew and their fight for survival, the book is given a pace to it that feels very modern. The crime caper and fantasy elements are treated equally, and they are both extremely well done. Silver is one of the most entertaining fantasy books that I have read in a long time.
You may also like