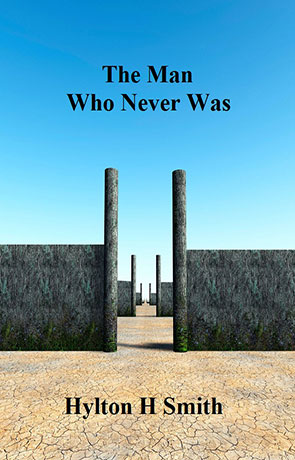 Book details
The Man Who Never Was

Publisher:

ISBN:

B00GWIKAOK

Published:

November 2013

Pages:

253

Format reviewed:

E Book

Review date:

24/03/2014

Language:

English

Age Range:

N/A
About the author
The Man Who Never Was begins in 1986 with the discovery of human bones during the demolition of the old Coke works in Derwenthaugh. The find also includes a strange artefact, one that suggests that the death of the bones owner goes back to 1945 and a set of strange circumstances.
The author has released the book as a non-profit which means you can get it completely free as an ebook on Amazon, or at a non-profit price as a paperback. This is a generous move by the author and it has encouraged more than forty thousand people to try it out so far and at the time of writing is ranked 84 in the top 100 free books chart.
The story follows the two threads of the 1986 police investigation and 1945 when the incident actually took place and the author does a very effective job of keeping these two threads moving towards each other. I loved how this breaks up the story between past and present while also helping to keep the reader on their toes. The transition between past and present is clear and didn't cause any confusion as can sometimes happen when an author writes multiple threads.
In style it's very much like a police procedural mystery and this includes effective use of plot twists and turns that even the most avid of readers will have difficulty figuring out till the end. These twists and turns both in the relative past and present do keep you hooked and as a result it can be a very fast read.
I liked the idea of setting the story in the 1980's before the trappings of modern technology have taken hold and combined with a murder investigation that is over 40 years old creates a very intriguing plot. As a child of the 80's I loved revisiting this time period, something that provides another edge to the book. As with most police procedural dramas their is a slow build up towards the ending and the author does a good job of building up the suspense, tying both timelines together towards the end and delivering an effective finale.
The Man Who Never Was is an enjoyable read, the plot is inventive and the execution effective while the ideas really do set it apart. It's an accomplished, stylish novel with a great story - What more can you ask from a book.
Written on 24th March 2014 by Ant .
You may also like