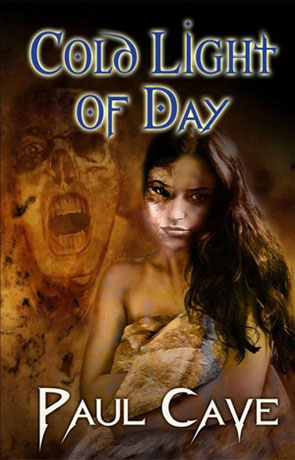 Book details
Cold Light of Day

Publisher:

ISBN:

Published:

March 2009

Pages:

349

Format reviewed:

Hardback

Review date:

15/11/2010

Language:

English

Age Range:

N/A
Cold Light of Day is a contemporary horror novel by Paul Cave.

Student Josh Sawyer's passionate encounter with Anna, a beautiful and mysterious young woman, was one that would change his life forever. He must come to terms with Anna's deep, dark and terrifying secrets - that thrust him into a nightmare of violence and blood lust.

Suspected of grisly multiple murders, the couple are forced to flee from Chicago, with the police and FBI hot on their heels. But a more deadly and evil threat is tracking them - Jonus, Anna's old adversary from years gone by. She has something he wants and intends to get it at any cost - her soul or that of anyone else who gets in his way.

Set in the modern day, Cold Light of Day is an urban thriller with aspects of the horror genre and features the horror stable, vampires. These aren't really the soppy eyed, romantic fools that appear in much of todays media, but more the long lived, savage drinkers of blood that are a more traditional interpretation.

The book starts with a fast paced, intelligent plot that features well written, tense and descriptive prose with fairly graphic scenes of sex and violence almost right from the start. We get a good back story of the main character Josh early on, with a break in part 2 of the novel giving the run down of the vampires in the middle ages, which is nicely done and provides a good insight into the evil antagonist and just what he's after.

The novel is essentially split between the viewpoints of Josh and Anna as they run from the evil following them and the police officers trying to catch them, who they believe are responsible for a series of murders. This dog, cat and mouse chase is played out very well and the pace of the novel is fast, with enough danger, sex and violence to keep the reader interested, it is quite the page turner. The characters really make the book special though, from the sexy, violent Anna to the bumbling, overweight but quite brilliant detective Balooga, each described in perfect detail and animated through intelligent and well worded verse.

Cold Light of Day is an accomplished novel with enough action and adventure to sate the most voracious of appetites, recommended.
Written on 15th November 2010 by Ant .
You may also like