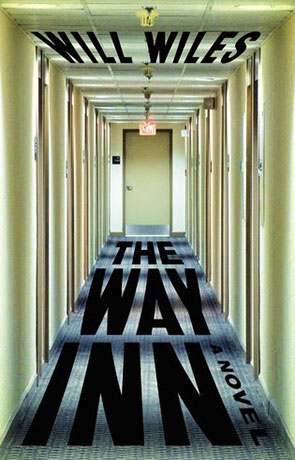 Book details
The Way Inn

Publisher:

ISBN:

978-0007545544

Published:

January 2015

Pages:

352

Format reviewed:

Paperback

Review date:

09/02/2015

Language:

English

Age Range:

15-
If you've ever stayed in a Premier Inn or a Travel Lodge then you will be able to relate to "The Way Inn". It's actually one of the things I most like about staying at a Premier Inn, wherever you go you will always get the same standard. Even if it is the same layout and the same pictures on the walls and the same decor throughout.
The Way Inn encourages you to examine this salute to standardised, sanitised, anonymised, budget hotel chains - not to mention the sheer amount of work that goes into birthing each building.
Neil Double seems to live most of his life in such hotel rooms and is a regular visitor to "Way Inn". He's a professional trade fair, convention and conference attendee and seems to thrive on a monotonous lifestyle. His job is an interesting idea. Rather than attend those often mind-numbing events that for business reasons you feel compelled to visit, Neil will go in your place. He'll collect the goodie bags, make notes of the important bits and sit through the boring stuff so you don't. Having been to more than a few in my time I would have gladly paid good money not to have my life sucked out by those soulless places (SF & Gaming Conventions excepted of course).
Through this chain of identikit hotels, the novel explores the existence of modern life, the commercialism, the lack of identity, the rise of globalization and the lack of freedom as a result. It's a clever book that uses a subtle, almost sedate approach that is all the more creepy and convincing as a result. It's a surreal journey and one that is quite irresistible once you begin.
An original, striking, unusual novel, a thoroughly entertaining tale.
Written on 9th February 2015 by Ant .
You may also like