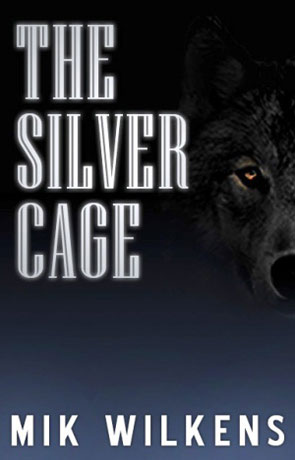 Book details
The Silver Cage

Publisher:

ISBN:

Published:

November 2010

Pages:

Format reviewed:

Paperback

Review date:

08/02/2011

Language:

English

Age Range:

N/A
The Silver Cage is an alternate reality fantasy novel by Mik Wilkens.

I must admit that it took me quite a while to get into this book, the writing is of a very good standard but the pace a little pedestrian for my taste, there is nothing wrong with having a gentle pace to a novel and the prose is good enough to keep the interest but I did find myself striving for the action to get going.

I think part of this was that the principle protagonist David is a little on the two dimensional side, I couldn't really relate to him and as such didn't care as much as I should have. Some of other characters are much more likeable, my favourite being Emerald (the Drake version of a bumbling old wizard).

The story itself is very creative and does help to elevate the interest, built along the alternate world idea as popularised by writers such as Stephen Donaldson (Thomas Covenant) and Terry Brooks (The Landover Series), it's is handled very well, if a bit predictably. The bad guys are capaciously evil and fit the plot very well while the good guys act like good guys for the most part. It's all handled with style but has also all been done before, even so I did genuinely enjoy reading it.

The world building is also very imaginative and quite powerful, while the many different creatures are also notably described and help to bring colour to the scenes.

The Silver Cage is a good read, with a gentle but steady pace and an engaging, rewarding but predictable story.
Written on 8th February 2011 by Ant .
You may also like