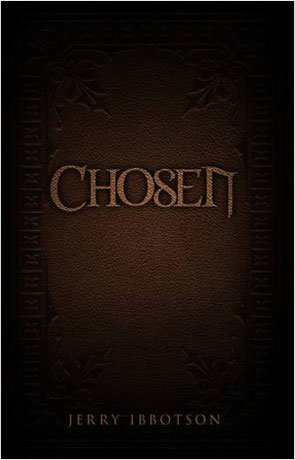 Book details
Chosen

Publisher:

ISBN:

9780956063502

Published:

October 2008

Pages:

307

Format reviewed:

E Book

Review date:

09/11/2011

Language:

English

Age Range:

N/A
About the author
Alex is a grumpy daydreamer who spends his life working in an office, commuting via trains and spending time with his family. He has a strong sense of detachment about the world around him and tends to float through life, that is until he finds a tunnel in the basement at work which leads to a very different land. This alternative reality seems to be a world apart from modern living and exists in a fantastic state replete with magic.

Armed with nothing more than a torch and sleeping bag, Alex sets off to explore this new world and it isn't long before his little excursion turns into a fully fledged adventure.

It's been a while since I read an alternative reality novel, back in April I read a couple and I plan on reading more Donaldson as soon as I get the chance. This sub genre can be quite effective as it usually involves a contemporary real world character (or characters) finding a portal to another world. This allows the reader to relate to the protagonist much easier and also becomes the ideal vehicle to enable the reader to learn about this new world as the characters do. The most famous example of this type of story is the Chronicles of Narnia series although there are many others - and in my opinion better examples than CS Lewis' too, like the previously mentioned Stephen Donaldson series.

Chosen is just such a novel and Alex acts as a pretty effective draw too, realistically portrayed as a fairly ordinary guy with plenty of foibles and weaknesses who feels there is just something missing from his life. When the opportunity arises to visit a (standard medieval setting) fantasy land far removed from the mundane rigmarole of his existence he jumps at the chance. The author does a very good job of highlighting his weaknesses here, clearly an individual who struggles to cope with everyday life and is quite willing to leave his wife and two kids to go off on some adventure to god knows where.

In a sense it's like a coming of age story for the man who didn't grow up, a journey that forces Alex to finally become more responsible and to realise what and who are really important in his life. While this is a very good idea, I must admit that this blatant disregard for his family along with other choices I didn't agree with did mean that I found it difficult to bond with Alex. I guess though that is one of the messages presented by the author, we don't always make the right choices or those that others would agree with.

The dialogue is written in a simple, uncluttered and yet intelligent manner that suites the style of the story perfectly and helps to bring the books messages to the surface. The plot is fairly straight-forward and the descriptive elements quite vivid in places (I loved the scenes with Avery) while the minimal amount of world building is handled very well. There are underlying messages about love, faith, human strengths and weaknesses and also the simple fight of good versus evil and each of these are handled very well indeed.

There are a few rough edges, in places the dialogue is slightly ropey and there are a number of clichés and ideas taken from elsewhere, there is a Train ride bit at the beginning that was fantastic and I loved it but it was done first in the film Unbreakable. The ideas, storyline, impressive characters and many messages more than make up for this though and the ending is well thought out, showing that just when you think things are getting predictable a good story can still surprise you.

An absorbing debut novel from a talented author, recommended.
Written on 9th November 2011 by Ant .
You may also like