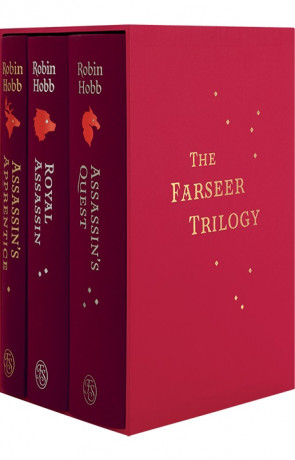 Book details
The Farseer Trilogy

Publisher:

ISBN:

-

Published:

September 2020

Pages:

1832

Format reviewed:

Hardback

Review date:

15/09/2020

Language:

English
The Farseer Trilogy is one of those series that is so well crafted, unique that it defines a genre. It's been twenty five years since Robin Hobb (a pseudonym of Margaret Astrid Lindholm Ogden) started writing about the Realm of the Elderlings and the adventures of Fitz and the Fool. Since then she has written five series set within this world, with over a million books sold and numerous award nominations.
George RR Martin has said of the author:
In today's crowded fantasy market Robin Hobb's books are like diamonds in a sea of zircons
To celebrate the landmark series, The Folio Society have created a new collectors edition with a specially commissioned introduction by the author, revealing how one stray thought can lay the foundations for the entire series.
Each of the three book set have been richly Illustrated by the talented artist David Palumbo. Bound in blocked cloth, the books have been set in Legacy with Litania as display. It's a wonderful way to collect such an important part of the fantasy universe.
Assassin's Apprentice is where it all begins, as Prince Chivalry find himself lonely, away from his family. He seeks attention in the arms of a woman in a local village. More than six years pass and Chivalry's secret rendezvous is revealed as the woman's father turns up with Chivalry's bastard child, Fitz. Fitz' grandad has had enough of feeding, housing and clothing him for the past 6 years and leaves Fitz with Chivalry's man-at-arms, to be raised by those with greater purse-strings. Fitz is given to the care of Chivalry's right-hand man Burrich and its while in his care that Fitz uncovers an innate ability known as "The Wit", an ancient, distrusted magic that provides a telepathic bond with animals but can be dangerous if used too much. After Burrich finds out, Fitz is moved and lives within Castle Buckkeep, learning the ways of the Assassin as a Kings man and eventually taught "the skill", a magic allowing the users to share thoughts and strength. In the larger world there is of course lots of court politics and sibling rivalry. Prince Verity is second in line to the throne and is close to the King, something that puts him at odds with his younger brother Prince Regal. There is also a war raging against vicious "Red Ship" raiders who leave their victims "Forged" - in an almost zombie-like state, devoid of emotion and little more than a mindless savage.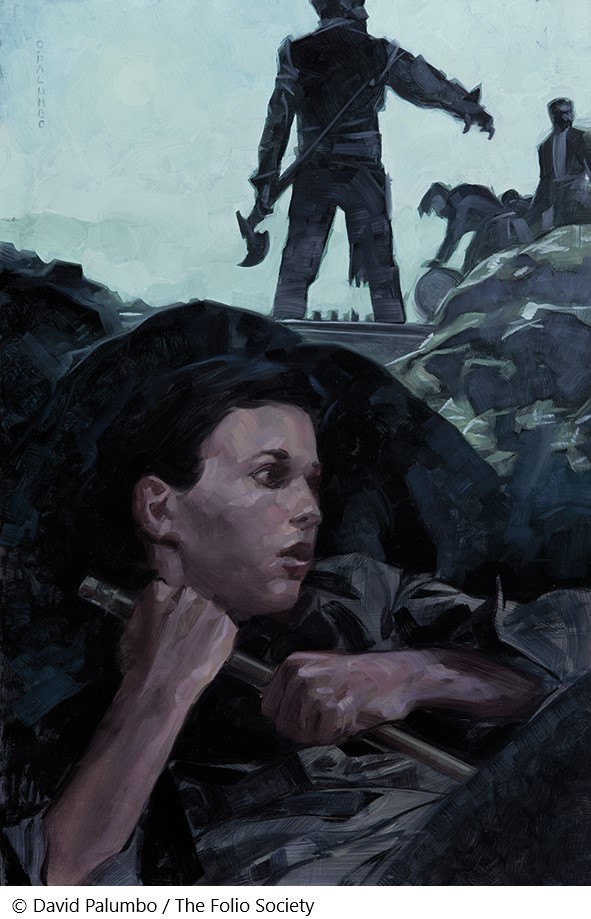 It's here that we are first introduced to the Fool, without a doubt one of the finest characters to grace the pages of a fantasy novel and one of my favourite characters in any book series. In this introduction they are the Kings "Jester" and appear as an albino with white hair and colourless eyes. They are such an enigmatic figure - with a fragility (seemingly having flu-like symptoms at times) that belies a strength of character - one who bears much suffering at the hands of humanity. They are also a gender-neutral figure (Fitz believes them to be male, others believe them a female) at a time before anyone openly talked about gender fluidity and even fewer people included characters in their books. The Fool has said that their gender is no one's business but their own.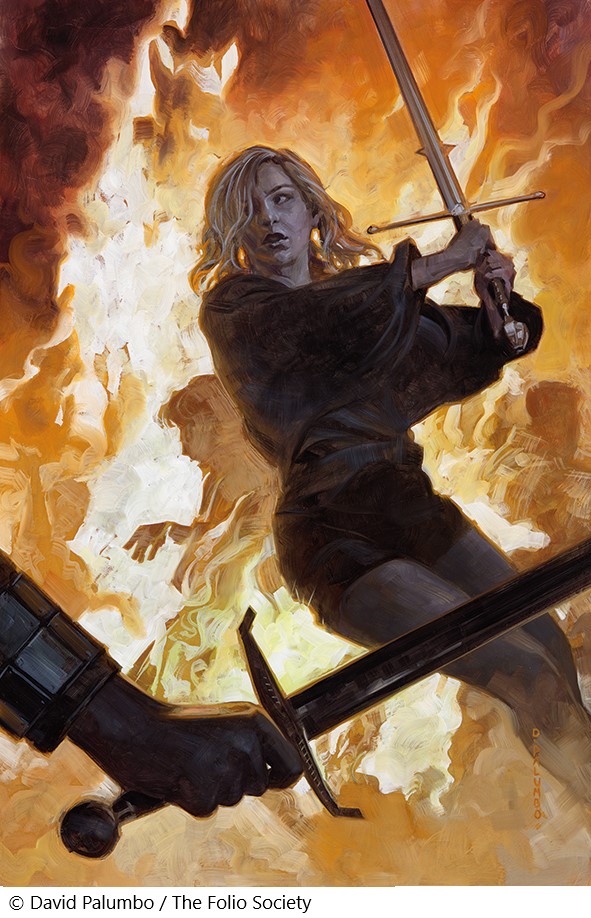 Royal Assassin continues the story, with Fitz having survived his journey so far, but at a cost. He's changed, bitter at the sacrifices he's made and ready to abandon his oath to King Shrewd. But events conspire to bring him back into the Royal Court as treachery threatens the ailing King while the Red Ship's renew their vicious attacks and leave behind burned out villages and demented victims. It all changes again with Assassin's Quest, picking up the pieces that exploded from the ending of Royal Assassin. The Kingdom is stripped to the bone of it's resources, leaving the Red Ships to Forge and plunder at will. Verity has disappeared and Regal is holed up in the island city of Tradeford. The author does an admirable job of creating a pervading sense of hopelessness at the start of Assassin's Quest, but still manages to fuel a desire to find out what happens next.
One of the things that really draws me to The Farseer Trilogy (and Hobb's other works) is the approach the author takes to describing the fantasy aspects - rather than big flashy shows of force, magic in the Realm of the Underlings is underplayed, scarce and often personal in nature. It also comes at a price, is addictive and like a drug, can change the user. You won't find people flinging fireballs or finding overpowered magic swords. It's different to anything else I've read before, or since. I know there are other books out there that use a "realism" structure (such as depicted in Jonathan Strange & Mr Norrell) but none of them capture this quite like Hobbs does. This isn't tolkien-esque high fantasy with Huge Orcs, singing dwarves and talking trees. There are other things out there - such as the "Elderlings" and the way the Forged are changed - but these are the exception rather than the norm and in the case of Elderlings, stuff of legend.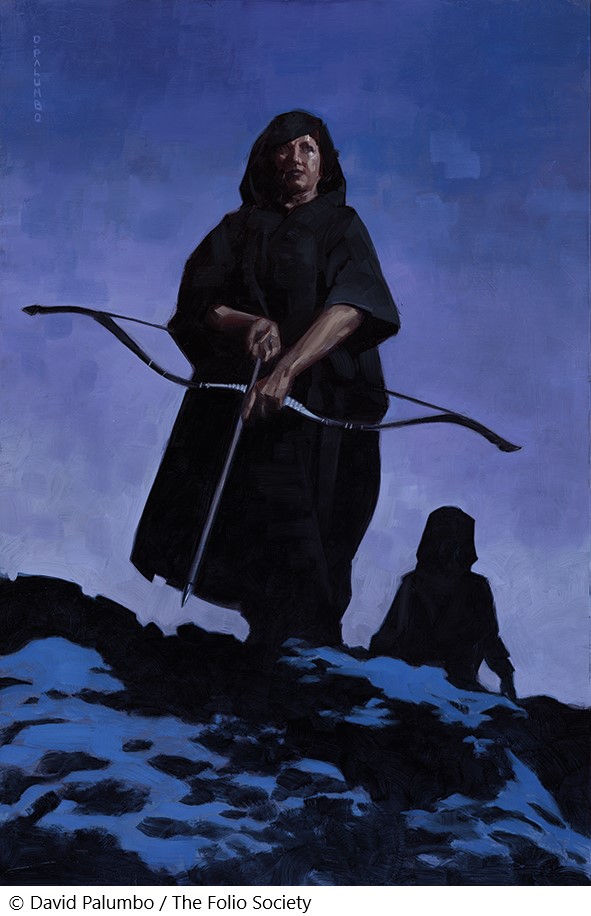 The author also shows us how anyone can make a difference, that you don't have to fit into any stereotype to be a hero, but also something that is missing in too many stories - that actions have consequences, when you get injured, the road to recovery can be long and painful and scars are permanent. Like George RR Martin, safety for major characters in Hobb's stories isn't guaranteed and while I wouldn't class the style as "grimdark", it does have a gritty quality. The writing is tremendous, the author weaves complex, emotionally charged narrative that remains an effortless read. What really drives the books though are the characters, each three-dimensional and flawed individuals who contribute to the story in some way. Fitz is a great lead, an imperfect protagonist with a good heart, who reacts realistically to events around him and endures all the hardships he faces. It's wonderful to see him grow from the small boy at the beginning of the trilogy, to the much-changed young adult at the end of Assassin's Quest.
The Farseer Trilogy is a series that should be a part of anyone's collection, and The Folio Society edition is as good as it gets.
Written on 15th September 2020 by Ant .
You may also like