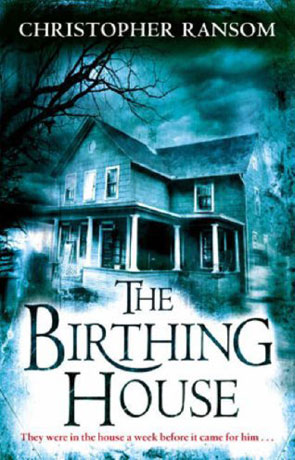 Book details
The Birthing House

Publisher:

ISBN:

9780751541717

Published:

November 2008

Pages:

416

Format reviewed:

Paperback

Review date:

15/09/2012

Language:

English

Age Range:

N/A
A debut novel from an aspiring novelist. The book reached number 6 on the London Times fiction best seller list. A traditional tale of a haunted house. And already reading this. You feel like you are. Reading the novel. I'm sorry Christopher but I'm honestly not sure how you managed to create the rave reviews other websites have given you.
I don't mean to be harsh, after all some of the writing is really good, really, really good, but together as a whole it didn't work for me. Lots of obvious mimicry of Mr. King's style of writing. The short sentences which work for King feel too overused and obvious when someone else uses the style. The idea behind the story, whilst obviously being a personal journey with a lot of your own life reflected in it comes across as an homage to cheap B horror movies with elements we have seen far too often they have become cliché and morose. Now to the parts of the book I did enjoy. The main character's descent into madness works well and hasn't been done as well as this since Mr. Torrance. The supporting characters work well, creepy when needed to be, flirtatious when the story calls for it and move the story along quite well.
The broken relationship feels very real and anyone going through the same emotional trauma will definitely be able to relate to Christopher's impressions of it, however no comfort will be taken from it, this is after all a gritty horror novel.
It is a story of Conrad, a man who has just lost his father; he has found his wife with another man and in the midst of all this heartache stumbles across a house for sale in Black Earth, Wisconsin. Hoping this will be a fresh start away from Los Angeles for him, his wife and their two dogs, he quickly snaps it up. What happens afterwards is quintessential horror. The ghosts of the past are not only in the walls, they are in the heart of man. I would read more of this author, if only to see if the writing does improve, there are glimmers of ability here after all.
Written on 15th September 2012 by Arron .
You may also like