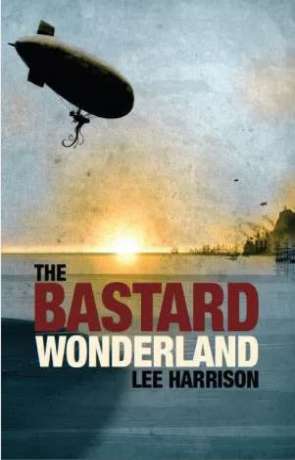 Book details
The Bastard Wonderland

Publisher:

ISBN:

978-1903110454

Published:

August 2016

Pages:

240

Format reviewed:

Paperback

Review date:

10/10/2016

Language:

English

Age Range:

18-
The Bastard Wonderland is something of a suprise. The debut of Lee Harrison, it describes a complex alternative world where a war wages between the North and the South. It's this tiresome war that is thrust upon northern lad Warboys and his father as they are strong-armed into a foolhardy campaign.
The technology level of Wonderland is around the start of the 19th century, with Steam and Factories and Airships. There is a distinct 19th century Northern England feel, gritty and grimy with sometimes harsh living standards.
Warboys fits perfectly into this world, a straight-talking shirker who uses his intelligence and charisma to survive. Coupled with his dad, the two are highly entertaining and really do help to set the novel apart. This is especially true of the interplay between the two, it's simply outstanding.
It's not just the protagonists though, the whole feeling of the book, from the gritty dialogue to the wonderfully rich backdrop provides a powerful, unique voice. Living in the North of England for a large part of my life I can see the influence that this region had had on the author, it is a uniquely northern book.
The story works well, underlining how inept and bungling military leadership can and has been in the past. The fantasy aspects are nicely underplayed and, as we get Warboys perspective on such, most of what we do see cannot be easily understood. The author doesn't spend too much time on worldbuilding or retrospection and as such the story moves forward consitently and at a good pace.
The Bastard Wonderland is a rich and rewarding novel with a strong voice and entertaining characters. Highly recommended.
Written on 10th October 2016 by Ant .
You may also like