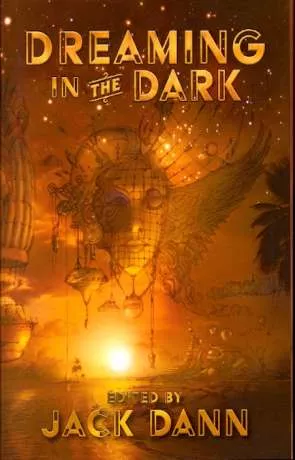 Book details
Dreaming in the Dark

Publisher:

ISBN:

978-1848639683

Published:

November 2016

Pages:

399

Format reviewed:

Hardback

Review date:

20/03/2017

Language:

English
Readers and reviewers of dark fiction have certainly noticed, during the last years, that the number of Australian authors appearing in books published in the UK and in USA is constantly on the rise, and that the quality of their contributions is usually top notch. This Australian renaissance, reaching out from the secluded world of their national market, is a reason for rejoyce. Many Aussie writers are by now renowned authors perfectly at home in genre anthologies and collections from both sides of the Atlantic Ocean.
Thus, it's not surprising that British imprint PS Publishing has decided to launch an Australian branch of their company, under the editorship of Jack Dann.
Dreaming in the Dark is one of the first products of this new enterprise, featuring twenty-one stories penned by a bunch of Australian writers. This enticing showcase includes tales covering all the possible aspects and sub-genres of speculative fiction, from fantasy to SF, from horror to dark surrealism.
Since it is a reviewer's privilege to quote his favorite stories from a massive anthology, here are mine.
"Falling Angel" by Paul Brandon is a delicate piece full of lyricism, about the mystery,the power and the melancholy of true love, while "His Shining Day" by RIchard Harland is a great tale of exotic horror where ancient Greek rites reveal their terrible nature and "Fade to Grey" by Janeen Webb a very enjoyable piece of medical horror with a touch of the supernatural.
Simon Brown provides the strong and vivid "Moonshine", an excellent novelette about bootleggers crossing the Canadian border and facing unspeakable horrors in the Michigan forests.
To me the highlight of the volume is Angela Slatter's magnificent "Neither Time Nor Tears", unearthing family tragedies from a long gone past with a gentle touch and a terrific storytelling.
I leave to you, dear reader, the pleasure of discovering the remaining stories,penned by both writers by now widely known such as Sean Williams, Terry Dowling,Lisa L Hannett, Alan Baxter, Anna Tambour,Kirstyn McDemmott and by other, well respected writers maybe less known outside Australia ( my apologies if I'm wrong ) such as James Bradley, Rjurik Davidson, Jason Nahrung, Kim Westwood, Richard Harland,Sean McMullen, Venero Armanno, Adam Browne, Rosaleen Love and Kim Wilkins.
Written on 20th March 2017 by Mario Guslandi.
You may also like