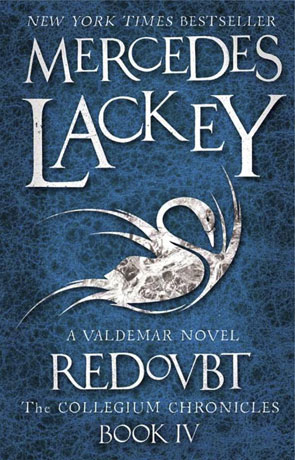 Book details
Redoubt

Series:

The Collegium Chronicles

Publisher:

ISBN:

9781781165911

Published:

December 2012

Pages:

400

Format reviewed:

Paperback

Review date:

31/05/2013

Language:

English

Age Range:

N/A
Books in the series
About the author
Redoubt is the fourth novel in the Collegium Chronicles, following the adventures of the Herald trainee Mags and his friends Bear, Lena and Amily. Mags is becoming something of a hero, not least due to his rescuing of Amily (the daughter of Kings Own Herald Nikolas) from agents of Valdemars treacherous enemy "The Karse".
But the mysterious Assassin's are still at large and may be hunting him, the reason's why they are hunting him could very well be hidden in dark corners of Mag's unknown past. Living long enough to discover the truth could prove a challenge.
I've said a few times now that the author's ability to write engaging, disarming and immersive prose is nothing short of brilliant and Redoubt is no exception. These books are very much a "comfort read", like the company of a good friend you know you are unlikely to get any really nasty surprises and just being spending time together is a joy itself. These books are very much "enjoy for the journey" rather than the destination because it has to be said that they are not in any hurry whatsoever (reminding me a little of David Eddings tales).
The Collegium Chronicles feel remarkably "episodic" in nature rather than a complete tale as most novels describe. Each does of course have a rewarding ending but only in the same way that a TV series such as "Stargate" or "24" does and there aren't many series I've read that take this approach. So enjoy the journey that Lackey takes us on then, set in her remarkably well developed world of Valdemar around which she weaves a spellbinding tale of life in the Collegium.
It really is pretty much impossible to resist the author's storytelling and it only takes the first few pages to become immersed enough to read the book in two sittings, or a couple of hours. Redoubt does move the story forward and is an essential purchase for anyone following the series. If you aren't, start from the beginning and you will not be disappointed.
Written on 31st May 2013 by Ant .
You may also like