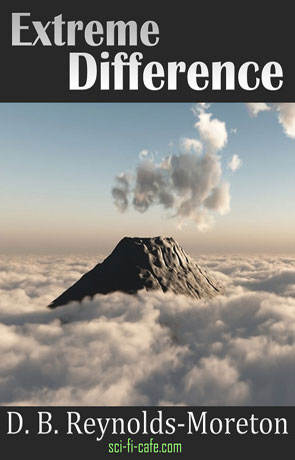 Book details
Extreme Difference

Publisher:

ISBN:

Published:

September 2011

Pages:

Format reviewed:

E Book

Review date:

11/01/2013

Language:

English

Age Range:

N/A
About the author
Waking up on a strange world with no memory of his past, our intrepid protagonist finds an unusual group of people surviving on the slope of a mountain chain that forms a ring around a vast sandy dust-bowl that appears to hold dangers unseen.
Everyone else seem to also have no memories of their past life and in each case they awoke one morning to find themselves on this alien world. They have filled in some of the blanks with myth and legend, a way to cope with the harsh conditions and lost lives. With a blisteringly hot day and freezing cold night most of the time is spent within the caves and with little else to occupy the mind time trickles by at a snails pace.
He is determined to change things, to live a better life than a slow death in a dark, drafty cave and sets out on a quest against almost impossible odds.
As with the authors previous novels reviewed here on sfbook, there is a really welcoming and easy reading style in Extreme Difference. The theme of life on an alien planet is a re-occurring one for the author and yet each story is pretty unique and plays out very differently. The characters are interesting, even with a distinct lack of long term memories and I loved the inventive approach the protagonist took with trying to find a better life.
The mysterious alien habitat is also described in just the right amount of detail, enough that the reader gets a good idea of the immediate area but little enough that much still remains a mystery through most of the story. This helps to create a mutual feeling of the unknown between reader and protagonist and creates a nice bond between the two.
The pace is set just right while the actual plot is inventive and quite dynamic, gripping the reader all the way to the rewarding end. A great story about survival on an alien world.
Written on 11th January 2013 by Ant .
You may also like