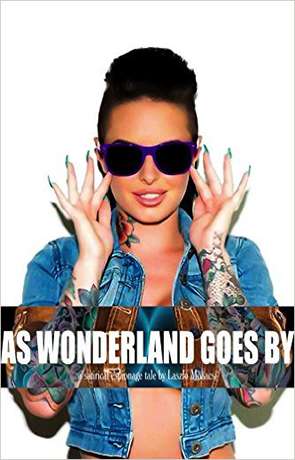 Book details
As Wonderland Goes By

Publisher:

ISBN:

B00VPOIQJ2

Published:

April 2015

Pages:

98

Format reviewed:

E Book

Review date:

13/10/2015

Language:

English

Age Range:

18-
As Wonders Go By a wildly different book to most I've read. For a start it's narrated in the second person, there aren't many I've read that take this approach.
The protagonist is a woman of "loose morals", at large in Europe and looking for "adventure". She finds more adventure even she can handle after meeting one of the few people with even looser morals — an investment banker. They stumble on a top secret doctrine that involves a dangerous mercenary unit and civil war in an eastern european state. The result is a a game of cat and mouse with much more than just their lives at stake.
It's a brief, novella length story very adult in nature with a big dose of sex and violence. It is also intelligent and very, very funny. It manages to satire bankers and the lives of the rich along with the culture of high flyers in general. The fact that the two protagonists are the good guys — or at least better than most of the surrounding cast is a sobering thought.
As Wonderland goes by is clever, its a modern novel and one written by a talented if twisted mind with a story that just gets more and more distorted and sordid and entertaining as the book progresses.
Brief but entertaining.
Written on 13th October 2015 by Ant .
You may also like