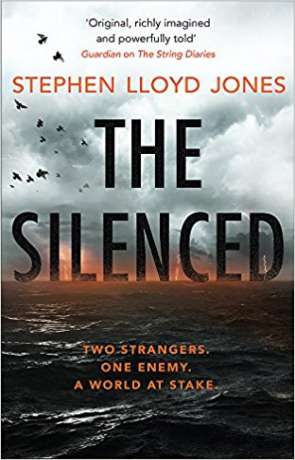 Book details
The Silenced

Publisher:

ISBN:

978-1472228925

Published:

April 2018

Pages:

448

Format reviewed:

Paperback

Review date:

23/04/2018

Language:

English
About the author
Mallory Grace had been successfully hiding out in London for some time until she met Obadiah in a seemingly random encounter. Now she's just had to kill someone and if she wants to survive the next few hours she'll probably have to kill again. To survive the night she'll need a miracle.
Obadiah Macintosh is a recluse working at a remote animal sanctuary by the coast of Cornwall. Obadiah has his own secrets and when the dogs in his care alert him to intruders - he knows they are coming for him.
Mallory and Obadiah are on the run, brought together to escape an evil that will stop at nothing to find them.
What follows is a fast and frantic thriller of a chase around the UK - from London and Cornwall all the way to the North (including my neck of the woods) - and parts of Europe - including Spain and Italy. The story is rewarding, original and thought-provoking. Mallory one of the few remaining members of an ancient race known as the Arayici. Hunted by the Vasi who are obsessed with finding Mallory and any other remaining Arayici before one of them has a baby. An Arayici baby has the potential to alter humanities destiny. The quality of the writing is superb, the author does a masterful job of keeping the level of suspence and thrill high throughout the book - while also maintaining a break-neck pace that highlights the desperate cat and mouse journey.
For the most part, supernatural elements are underplayed, when they do come into play they only do so to move the story forward. This helps to really ground the story, as does the portrayal of Mallory and Obadiah. These two characters make an interesting couple, thrown together through adversity and described in realistic, believable tones they make and effective team and it's their relationship which is the heart of the novel.
The Silenced is an original, fast, frentic and thrilling novel that blew me away with it's characters and rewarding story. Simply mesmerising.
Written on 23rd April 2018 by Ant .
You may also like