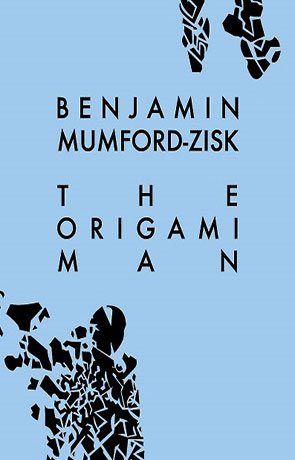 Book details
The Origami Man

Publisher:

ISBN:

978-1500130190

Published:

July 2014

Pages:

472

Format reviewed:

E Book

Review date:

04/12/2014

Language:

English

Age Range:

15-
The Origami Man begins with the death of the protagonist, Greg Samson. This however doesn't prevent Greg from returning home and then off to work.
It does however mean he now has to carry around an incredibly deadly alien warship which has burrowed into his neck and is now in a symbiotic relationship with Greg.
So instead of spending time hopelessly flirting with his beautiful Greek housemate, Greg has to blast off into space in search of answers.
The Origami Man is about as off-beat as you can get. Its also highly original and laugh-out-loud funny pretty much all the way through. The book is also one that is entirely effortless to read with a warm, friendly and disarming style that wraps you up in the story and refuses to let go. Characters are realistically flawed and behave as you would expect rather than as the plot demands. As a consequence they are also easy to relate to and even easy to like.
I loved the idea that this incredibly powerful "Shipkiller" would accidentally bond with an average guy in the street on a planet that aliens are not even allowed to go near. The interplay between this artificial intelligence and Greg is also executed with a great deal of talent.
The story is inventive and clever that works perfectly with the genuinly funny humour. I am often saying that there is too little good humour in science fiction and its fantastic to see talented authors such as Ben Mumford-Zisk creating such engaging, orginal and genuine stories.
The Origami Man is a novel not to be missed. It is a fast, easy read that is almost impossible to resist and one that proves difficult to not laugh out aloud while reading. Highly recommended.
Written on 4th December 2014 by Ant .
You may also like