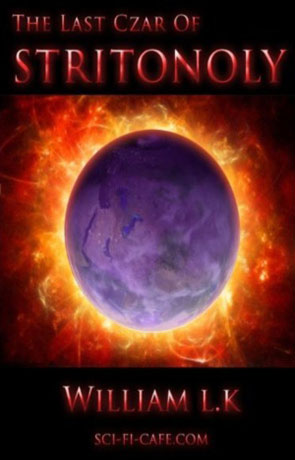 Book details
The Last Czar of Stritonoly

Series:

The Stritonoly Chronicles

Publisher:

ISBN:

Published:

May 2011

Pages:

Format reviewed:

E Book

Review date:

16/09/2011

Language:

English

Age Range:

N/A
Books in the series
About the author
The battle over Stritonoly is now underway as Strito and the Princess Becki lay siege to the citadel.

Barok emerges, transformed yet again and returns to try and make amends to his people and his wife however the whole race of the Acidel may be at risk when Gunther unveils his terrible plan to destroy Strito's army,

The Last Czar of Stritonoly follows on directly from the events of Barok's Exodus and goes straight to the action without any messing about. As such you really need to read the previous novel before reading this as otherwise it really wouldn't make much sense. This does also mean that there is much less over-flowery language used in the first part of the novel however this appears to have been replaced with a large amount of repetition and over-simplified dialog which detracts from the otherwise fast pace and interesting developments.

The somewhat tortured existence of Barok remains the novels strong point and this is handled very well in this concluding episode. As this is the final volume there isn't much time spent on world building or exposition which does mean that the pace is actually much faster than the previous two novels. There is a lot going on here too with war, betrayals, counter-betrayals, lots of good versus evil type showdowns and the author somehow manages to keep the narrative on track for most of the journey but the simplistic style to the dialog does grate a bit at times.

There are again some great ideas and a better mix of fantasy and science fiction elements but I still feel that they didn't quite work together (swords and lasers only really worked in Star Wars marginally at best), it's still firmly rooted in the fantasy side with a few sci-fi bits rather that the opposite.

Overall I found The Last Czar of Stritonoly fairly entertaining - there are a few rough edges and the dialog is a bit ropey in places but there is plenty going on with an ending that is more rewarding than I thought it would be.
Written on 16th September 2011 by Ant .
You may also like