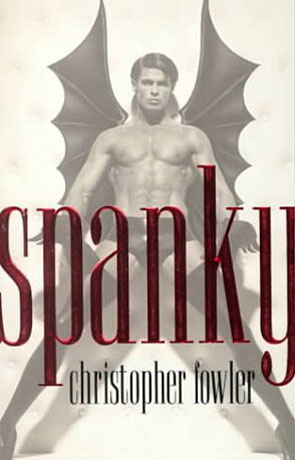 Book details
Spanky

Publisher:

ISBN:

9780751506990

Published:

April 1994

Pages:

352

Format reviewed:

Paperback

Review date:

04/06/2013

Language:

English

Age Range:

N/A
About the author
This is the first book I have read by this author, not somebody I had ever heard of. To my surprise I discovered a large catalogue of books he has written, most of which are very popular in their own right and it is at times like these I question what I have been reading these last thirty odd years. Did I enjoy it? Obviously a yes, even Simon Cowell would have a hard time criticizing this novel. Although I will admit it took me two attempts to get into it, but once I had, wow! It was an awesome read and definitely an author I am going to be looking out for while I peruse the book stores in my town.
Is it horror or one of those books that aim to dissect the human condition? Both. The main character Martyn is so recognizable that he could be any one of the people you pass as you walk the aisles of a supermarket, or see trudging towards you, head down. He is simply coasting along in a life he no longer cares about or understands. Each day is the same, the monotony slowly eroding away his wants and dreams. Then he meets Spanky, and all this changes. Spanky shows him that there is another life he could have if he has the courage to ask for it. Martyn discovers that Spanky is a daemon, and that by allowing Spanky to show him this other world he could have anything he wants. A promotion out of his dead end job, friends, a fancy apartment, money and a girlfriend. He doesn't realise though that all this comes with a price. Is it a price Martyn is willing to pay?
There are elements of humour in this book that made me laugh out loud enough times to get a tutting noise from my partner, and the horror contained within it was as real as a fantasy novel could make it, somewhere between outright fantasy and me thinking, what if? That could definitely happen! I found myself carrying this book around with me wherever I went. Snatching pages at every opportunity. Always wanting to see what would happen next, the first time I have done that in a long time. This book has definitely made me want more. Thank you Mr. Fowler.
Written on 4th June 2013 by Arron .
You may also like