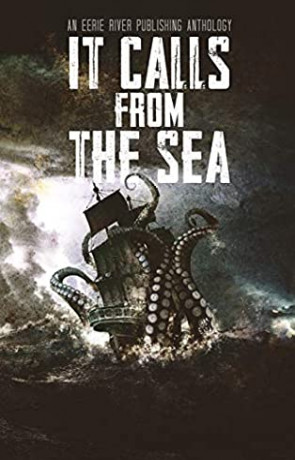 Book details
It calls from the sea

Author:

Alanna Robertson-Webb

Publisher:

Eerie River Publishing

ISBN:

978-1990245190

Published:

May 2021

Pages:

336

Format reviewed:

E-Book

Review date:

07/08/2021

Language:

English
The sea represents a considerable portion of our planet and is involved in many human activities such as commercial trading, fishing, traveling, sport etc. It also played an important role in wartime when battles took place over and under its surface. But the sea and what lies at the bottom of it may also be a cause of dread, so a horror anthology devoted to this topic is always welcome.
The present volume includes twenty brand new tales by as many authors (some of whom are newcomers) and, as it happens very frequently with theme anthologies, is certainly a mixed bag.
I will only focus on the more accomplished stories, as it customary with big anthologies.
"Hostile Territory" by Steve Neal is a tense, well crafted tale where a sea monster tries to grab a couple of innocent tourists drifting in a boat, while " Abyssal Horror" by Trey Dowell is a gripping mix of SF and horror, revolving around a cyclopic, hungry monster coming from the deep sea to feed on humans.
In the atmospheric, disturbing "Dead Ships" by Georgia Cook vessels full of corpses keep reaching the coast of a small sea village while the snow keeps falling...
"Reef Encounter" by Chris Ewitt is a dramatic story depicting the fate of a group of friends taking a deep diving expedition which brings about unexpected horrors,while the vivid "Into the Depths" by David Green describes the dreadful events taking place aboard a submarine exploring the Mariana Trench.
All in all an interesting anthology offering the opportunity to get acquainted with new authors (rather than meeting the usual suspects).
The same imprint is also proposing other similar anthologies entitled "It Calls From The Sky" and "It Calls From the Forest".
Happy reading.
Written on 7th August 2021 by Mario Guslandi.
You may also like