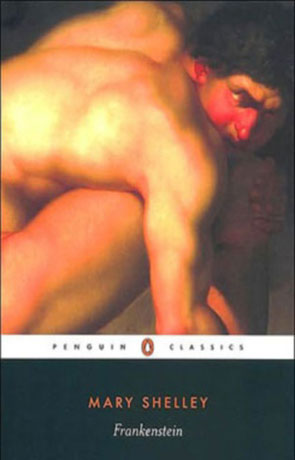 Book details
Frankenstein

Publisher:

ISBN:

Published:

1818

Pages:

328

Format reviewed:

Paperback

Review date:

12/03/2009

Language:

English
Frankenstein, The Modern Prometheus as it is also known, is a very famous novel written by Mary Shelley when she was just 18 years old. By the Age of 19, in 1818 Mary had finished the novel and published it anonymously in London.

It wasn't until the revised third edition, published in 1831 that Mary had her name printed on the book. The title of the novel refers to, Victor Frankenstein, a scientist who learns to create life in the likeness of man.

It has been a very common misconception in popular culture of people refering to the Creature as "Frankenstein", despite this being the name of the scientist. The novel was a warning against the scientific and technical over-reaching of modern man which is alluded to in the novel's subtitle, The Modern Prometheus.

One of the truly great novels, the book has spawned a whole genre of literature (the Mad Scientist genre), and has been made into a film on a number of occasions, the first of which written and directed by J. Searle Dawley and made by Thomas Edison (Edison Productions) in 1910. Possibly the most famous film adaption of Frankenstein was the 1931 adaption, which was loosely based on the novel and starred Boris Karloff.
Written on 12th March 2009 by Ant .
You may also like