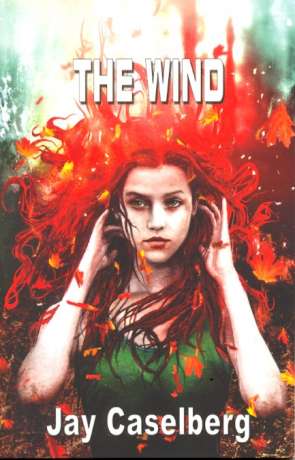 Book details
The Wind

Publisher:

ISBN:

9781910935538

Published:

September 2017

Pages:

82

Format reviewed:

Paperback

Review date:

10/11/2017

Language:

English

Age Range:

N/A
Newcon Press' second novella series is a beautiful collection of four books. The Wind by Jay Caselberg launches straight into the kind of folk horror/ weird fiction premise that seems to emerge from a particular sense of British society. There are shades of Mythago Wood and The Wickerman in Caselberg's story.
Gerry has recently moved to the isolated village of Abbotsford to become the town's vet. As he's settling in, a strange wind springs up, causing concern amongst the locals. Gerry's single status is also a concern and gradually through flashback and switching perspectives, we learn all is not right in this little community.
Caselberg's prose is initially quite thick with exposition, something of a surprise for a seventy-five-page novella. This has a benefit in that it disguises the direction of the story with detail and gives a detailed image of the characters. Ivy's shop is described as an extension of her personality, Tom's muddy boots are an extension of his. We quickly get a sense that these people have baggage associated with what is to come with the wind. They act out of necessity, knowing the consequences of the situation they are trapped in from the writings, memories and stories passed down to them as well as their own experiences.
The third person writing of the work and the switch between two character perspectives, Ivy and Gerry, does dilute the building claustrophobia of the situation. The initial intimacy of Gerry's burgeoning relationship with Amanda is communicated well, as is the contrasting backstory of Ivy's relationship with her late husband Alf and how she learned from her mother, her grandmother and others about what the mysteries of Abbotsford entail. Both narratives reinforce the mythical returning menace of the story, but there is a lack of visceral connection in comparison to Holdstock and Kilworth's The Ragthorn, or the aforementioned Mythago Wood.
The ending, when it comes, is for the most part, the expected inexorable conclusion. Again, Caselberg's flip of perspective moves us away from this being a horror story and delivers a touch of comedy in the aftermath, as the storyteller lingers over the events. The emphasis on the natural world and the agricultural lives of the people of Abbotsford is welded to the mythic and mysterious subject of the wind and the woodland. We know this curse will return, despite the best efforts of the villagers and we wonder who will be its victim next time.
The Wind appears in a beautiful slipcase collection with three other novellas, Cottingley by Alison Littlewood, Body in the Woods by Sarah Lotz, and Case of the Bedeviled Poet: A Sherlock Holmes Enigma by Simon Clark. It is lovely to see this length of story being given such fulsome attention by Newcon Press. 
You may also like