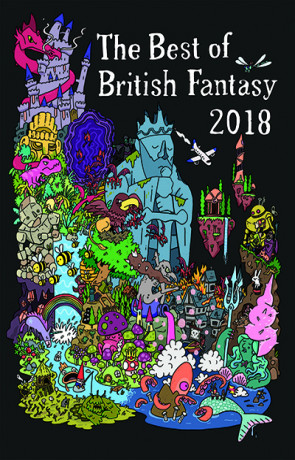 Book details
The Best of British Fantasy 2018

Publisher:

ISBN:

978-1912950188

Published:

May 2019

Pages:

254

Format reviewed:

Paperback

Review date:

21/06/2019

Language:

English
An exciting collection of short stories, for many different tastes. I enjoyed them all. They vary from what looks like a traditional sword and sorcery tale (but is a lot else besides), to modern myths exploring identity and the impact of childhood neglect on the adult. The characters of these stories are sometimes ghostly, often magical, isolated, side-lined, or of dubious sanity. But the stories have great twists that challenge our preconceptions of reality, mental health, power and powerlessness.
I especially enjoyed stories where there is such a dislocation of reality that you no longer know if the unfolding tale is about fantasy or inner damage; if it's an actual ghost story or a metaphor for having to live our lives in an alienating world.
Suspenseful and well-written, most of them steer an alluring path between being emotional yet stylish, traditional yet meaningful, disturbing but psychologically consistent.
The cover suggested suitability for a younger readership, and I couldn't help but think that the stories deserved a darker image. Somehow, gnomes and donkeys, rainbows and bees didn't cut the mustard for this sophisticated, brilliantly edited and introduced collection.
I also kept thinking, now that Black Mirror has nothing left to say, this collection relaunched with a more stylish cover, might catch the eye of producers who would know what to do with this highly imaginative work.
Written on 21st June 2019 by Irene Rosenfeld.
You may also like