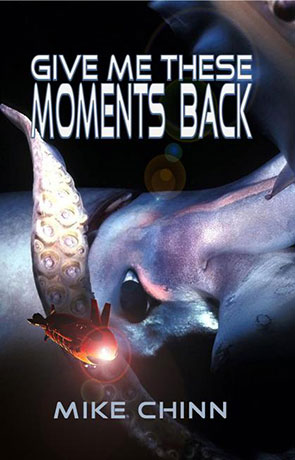 Book details
Give Me These Moments Back

Publisher:

ISBN:

978-0992980962

Published:

March 2015

Pages:

266

Format reviewed:

E Book

Review date:

22/04/2015

Language:

English

Age Range:

N/A
This is a substantive collection of short stories from Alchemy Press, varying in setting, premise and idea but all focusing around the concept of a moment in time as mentioned in the title. These moments are all pivotal and memorable, life defining and changing in each case.
The stories themselves range from Science Fiction, to Fiction, to Horror and Fantasy, the writer electing to choose from a wide set of tools and techniques on his work bench, including a little adult content. This might be something that a potential reader likes or dislikes, depending on their appetite.
We start with Welcome to the Hotel Marianas, a strong science fiction undersea adventure, move on into Facades – a tourist fiction of Venice with a twist, then A Matter of Degree, a tale of a thrill seeking climber tackling an unfinished bridge. Each has an appeal, the setting in the first, the characters and relationships in the second and the completeness of the third.
It is this issue that makes Moments a tricky collection. When the focus of a story is on a situation which is left unresolved, the story becomes a teaser. Certainly Chinn's writing warrants a more expansive medium at times as his thorough studies of character, location description and moving events demonstrate. However, as a showcase, this doesn't fail to impress as he parades an impressive repertoire of different styles and occasionally raises a smile with his turn of phrase. You always have a sense of confidence in the author's writing and the direction the story is going.
Favourites for me are All Beauty Must Die - a re-working of a myth into a comment on materialism and the aforementioned Welcome to the Hotel Marianas, owing to its imagery. Holding it in is another highlight - a chilling first person narrative about a professional Santa Claus as Christmas nears. The title story of the collection is perhaps the weakest, being a first person narration that intentionally or unintentionally loses its depiction of events in the last couple of pages. After several re-reads I can't work out what happened for certain, but then I guess the character probably didn't know either.
As an introduction to Michael Chinn's work, Give Me These Moments Back is a treat. As a writer, he's worked on a variety of graphic novels, comic books and short stories. I'd be very interested in reading some longer fiction from him.
You may also like