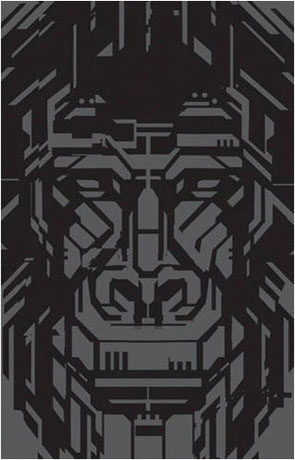 Book details
Evolution

Publisher:

ISBN:

Published:

November 2002

Pages:

768

Format reviewed:

Paperback

Review date:

01/11/2009

Language:

English

Age Range:

N/A
About the author
Evolution is a monumental tale of the very evolution of mankind, from the age of the dinosaurs to way into the distant future. Created by the multiple award winning author Stephen Baxter.

Evolution begins it's story in the Cretaceous period over 65 million years ago (the age of the Dinosaurs), and just before the K–T extinction event where it is believed that an asteroid of 6 miles diameter or greater hit the earth causing a catastrophic event that led to the mass extinction of the Dinosaurs.

Following one proto-mammal from this time period, a tiny little rat like creature called Purga (from species Purgatorius) the novel tracks the direct evolutionary path the offspring take, one single strand of DNA through the millions of years before our present time, and then off into the future. The novel is presented as a series of short stories with each showing one member on this evolutionary journey, snapshots in time with each being a separate entity, linked by the DNA strand and direct ancestor line, although there are also flashbacks to a modern time period where the palaeontologist Joan Useb is finding the very bones of her ancestors.

Evolution is jam packed with details, from the way our primeval ancestors lived, loved and died to the reasons why and how the evolutionary processes took place. This is a very deep hard scifi novel of exceptional scope and breathtaking vision, drawing on a massive amount of research combined with intelligent guesswork, supposition and artistic licence. The novel takes a realistic and rather pragmatic approach along the survival of the fittest route and as nature itself, it can be quite brutal in a few places, you wouldn't describe this as a "cheerful novel".

At this point I also wanted to appeal directly to Gollanz, the publisher of the version I am reviewing here - books should not be furry, they really really shouldn't. If any proof was ever needed of don't judge a book by it's cover then this is a prime example. Look at the image on the right and then imagine all the black bits being actual felt material, meaning every time you pick up the book it feels really furry, that's just plain wrong. If I hadn't trusted Stephen Baxter's work so much I really wouldn't have picked this up and the shop assistant who handled the book actually gave a look of revulsion when handling it!. Ok rant over, back to the review...

One thing I love about Stephen Baxter is his willingness and ability to write about the really big ideas, and he has again suceeded in creating a incredible novel of human's evolution inspite of itself and it's predisposition for self annihilation, Evolution is a must for any serious Scifi Fan.
Written on 1st November 2009 by Ant .
You may also like