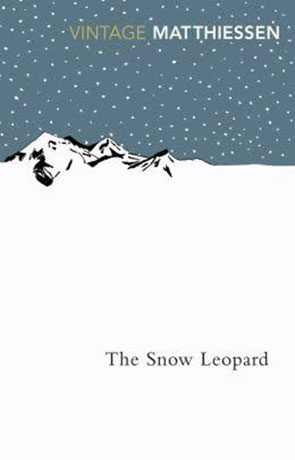 Book details
The Snow Leopard

Publisher:

ISBN:

978-0099771111

Published:

August 1978

Pages:

336

Format reviewed:

Paperback

Review date:

28/03/2016

Language:

English
Every so often I like to lift my head above the science fiction and fantasy world and read something unconnected. The Snow Leopard by Peter Matthiessen was the choice this time, a classic novel of discovery.
Matthiessen was a literary giant, the only writer to win the National Book Award for both fiction and non-fiction. Winning the 1979 Contemporary Thought Award and 1980 General Non-Fiction award for this very book. He also won the 2008 Fiction Award and the 2010 William Dean Howells Medal for Shadow Country.
The Snow Leopard recounts the journey Matthiessen and fellow naturalist George Schaller made to the Shey Gompa region of Nepal in 1973. As the name of the book suggests, Matthiessen was looking for the rare and elusive Snow Leopard. Schaller looking to study the wild blue mountain sheep. A journey of 250 miles through the Himalaya's to the Crystal Mountain on the Tibetean plateau.
It would be a travesty to suggest this book is simply a natural history book, it is so much more. It examines the beauty inherent in the escape from technology and the modern rat-race, reflecting on the absurdity that is a commercialist existence. It describes a journey not just of distance but of self. From someone who has recently lost a loved one (Matthiessen began the trip following the death of his wife), someone who looks to overcome their problems. The novel highlights the restorative powers of nature, the glorious silence and beauty.
It is of course also a celebration of the wonderfully elusive Snow Leopard and the wild Blue Mountain Sheep along with life along the Himalaya's. The way that Matthiessen describes this life along the trail is nothing short of magnificent. The writing is beautiful and elegant and openly honest. He describes snippets of his life, his love of nature and the practice of Zen and Buddism, not to mention his love for his recently deceased wife. He writes about his own flaws in a candid manner, neither offering judgement nor excuse. It's more open and honest than most people's autobiographies and more interesting than many.
He manages to capture life in the Himalaya's perfectly and it's a powerful draw, it makes you want to start packing and take a trip there to experience the joy of such wonderful nature. Reading this book is the next best thing to being there.
The Snow Leopard is a journey both figuratively and literatively, Matthiessen finds answers to the questions he didn't ask from those he doesn't expect to teach him. This is a book everyone should read at least once.
Written on 28th March 2016 by Ant .
You may also like