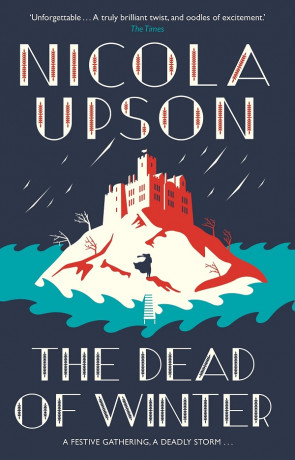 Book details
The Dead of Winter

Series:

Book 9 of Josephine Tey Series

ISBN:

9780571353255

Published:

November 2020

Pages:

320

Format reviewed:

Paperback

Review date:

12/01/2022

Language:

English
Books in the series
There are two types of Christmases: merry or blue. Whether you are more Slade or Elvis will depend on the experiences you have had in the past on December 25th. Have your winters been full of family fun and presents? Do you get a sense of wellbeing and good tidings to all? Great. However, perhaps you were a young investigator who was the first at a crime scene that changed your mindset forever. For Inspector Penrose, Christmas day will always be tainted with the violent murder of a family some twenty years ago. The winter of 1938 may just beat it.
Josephine Tey is now a successful crime writer and is looking forward to spending a quiet Christmas with her friend Inspector Penrose and her partner Marta in a remote cottage, but when Penrose asks them to accompany him to a St Michael's Mount for a gathering at the castle, she has to say yes. Not only will Penrose be there, but a mysterious celebrity of the highest calibre. What will this celeb think when a murder accrues on this remote island that could only have been committed by someone in their midst?
The Dead of Winter by Nicola Upson is a modern take on a Golden Age crime novel i.e., it has the feel of Agatha Christie and her contemporaries. The setup has that classic feel to it and rather than having a locked room mystery, it is a cut off island. This limits the suspects and the victims to a controllable group. It is with this group that Upson has the most fun and brings the novel to life.
Fans of the series will know Josephine, Marta, and Penrose already, but new readers will have no issue picking up their dynamic quickly. It is the rest of the cast that make up the mystery. An abusive husband and long-suffering wife, the vicar and his absent-minded wife, a journalist, and Lady of the Mount herself. Added to this mix is some real glamour in the form of a celebrity. Here the book mixes reality and fiction together. Upson does an excellent job of adding real world characters into the story without ruining the outcome.
With a good set of suspects, you also need a crime. Upson is obviously a practised author in the genre as they are able to balance not one, but two cases on the island, whilst still introducing historical information that informs the 1938 setting. Although the book has the feel of a Golden Age book, it does have a modern feel in places, especially around the violence. The opening scene and major murder in the book are both scenes that will make even hardened crime fans take note.
The year and timing of the book also have a significant impact. Not only is it the build up to Christmas, but also it feels like it will be the last one before a major war. These worries prey upon the characters and influence their decisions. There is a real sense of it being 1938 and the people trying to enjoy themselves. The Great War is still fresh in people's minds and another global conflict is imminent. Many historic novels do not seem to bother with any real context, it is great to see that Upson does.
Winter is a Christmas book that is perfect for reading over the festive period, but the crime aspect will work all year round. It should be said that this is not the jolly holly type of holiday, but the thought provoking and sad in places holiday that many people have. There is a sense of the season, but more so, there is a sense of a good whodunnit with a delicious selection of suspects for a reader to choose from.
You may also like