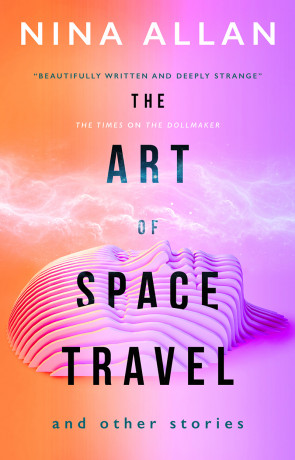 Book details
The Art of Space Travel

Publisher:

ISBN:

978-1789091755

Published:

September 2021

Pages:

480

Format reviewed:

E-Book

Review date:

02/08/2021

Language:

English
A multiple Award-winning British author of speculative fiction, Nina Allan returns with a new collection of novelettes much to the joy of her numerous fans.
Having read ( and reviewed) myself some of her stories in the past I was looking forward to new material by this talented writer. Actually, most of the included pieces turn out to have previously appeared elsewhere, but it was time for them to be rescued and assembled in one volume, so I was not disappointed by the present collection, which features some really good fiction.
The following are just a few examples of the book's content.
The title story " The Art of Space Travel", an intriguing piece set in the future, portrays a woman who tries to trace her roots by digging in her mother's memory and to check the hypothesis that her father was an astronaut died during a flight accident.
The magnificent " A Thread of Truth" starts up as a story of arachnophobia and then develops into a fascinating journey into life's and love's unfathomable secrets.
"Microcosmos" is yet another memorable, insightful story, reminding me somehow an old B&W movie, where a man living in the middle of nowhere is hiding a terrible secret from the past.
"Four Abstracts" is the perceptive reconstruction of the life of an artist affected by an obscure and rare disease which ultimately will cause her untimely death.
Wholeheartedly recommended.
Written on 2nd August 2021 by Mario Guslandi.
You may also like