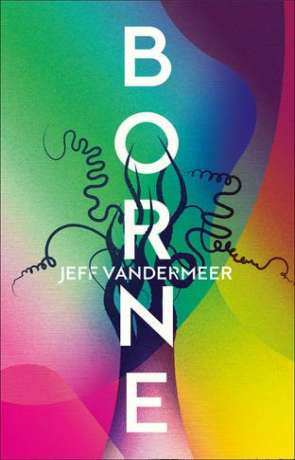 Book details
Borne

Publisher:

ISBN:

978-0008159177

Published:

June 2017

Pages:

208

Format reviewed:

Paperback

Review date:

20/02/2017

Language:

English
About the author
'We all just want to be people, and none of us know what that really means.' Jeff VandeMeer's Rachel summarises the theme of his latest book best. The author's first novel since his acclaimed Southern Reach Trilogy, Van de Meer's Borne is a surreal piece of work that examines the idea of identity in a relentlessly unforgiving, post-apocalyptic setting.
Although broken into three sections, Borne is really a book of two halves. The first part is an intimate examination of Rachel's relationship with Borne after she brings him into her and Wick's home, and the questions his presence raises. The second evolves the characters in a way that takes these questions and makes them real. The consequences of the answers Borne may or may not have reached about who and what he is, and how those decisions impact the trio are laid out, questioning the nature of relationships, trust, and independence.
Borne is a fascinating character because he is the ultimate blank canvas who speaks as a child without social conditioning. His appearance is ever changing and evolving, as is his mind, preventing definition in any meaningful way. He is childlike, naïve, intelligent and powerful, and with no understanding of himself. He constantly questions Rachel on who and what he is: 'Am I a weapon? Am I a person?' Questions ultimately posed not so much to our protagonist but to the reader, challenging us to define what makes a person a person.
One scene where Rachel takes Borne out into the city for the first time echoes a child first discovering the world beyond their home, an experience filled with joy, intrigue, enthusiasm, and dangerous naivety. It's a tense and wonderful set piece that provides just one in many examples of VandeMeer's ability to cleverly build on both his characters' complex dynamic as well as his world.
The simplicity of his set up – The Company, Mord, Rachel, Wick and Borne - is one of the best things about this book, as it leaves no room for distraction. Everything on page is relevant and contributes to the questions being asked. The twists are few but significant and the pacing is occasionally uneven, but overall it's a delicately written, charming and terrifying read that has you constantly reappraising your conclusions.
Written on 20th February 2017 by Alice Wybrew.
You may also like